Main content starts here, tab to start navigating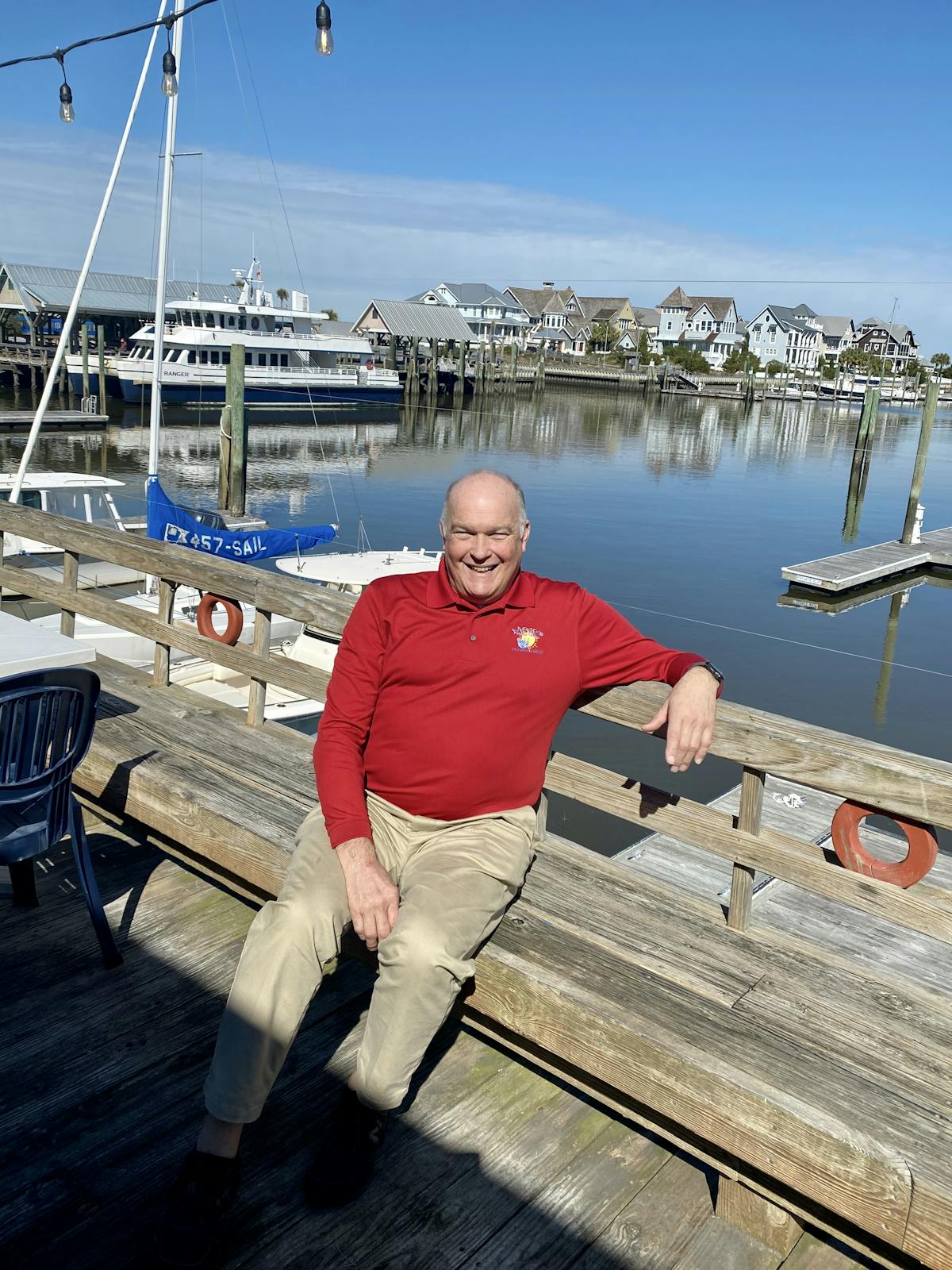 Jim, General Manager
Jim Daughtry, former General Manager of 'MoJo's on the Harbor', transitioned with Jules' in October when the Showalters purchased the restaurant. Jim is a hospitality veteran of over 40 years. His restaurant experience includes bussing tables at 'Wilber's BBQ', general management of private member owned country clubs, and opening new restaurants for a 'Ruth's Chris' franchisee. He has spent the last 6 years on Bald Head Island.
Over the years, Jim's extra curricular activities include: attending North Carolina State University, Warrant officer/Helicopter pilot in the U.S. Army, and has been a long time member of the Boy Scouts of America.
Jim has two children, Ben and Faith, along with a wonderful son-in-law and two beautiful grandchildren. After several years of calling a sailboat in the Bald Head Island Harbour home, Jim now resides in Oak Island with his grand-cat Marvin and shares custody of a yellow lab puppy named Cleopatra or 'Cleo' the 'Jules'' deck dog.